About our Organization
General Mission Statement
ISU BioBus is an interdisciplinary entrepreneurial student initiative that recycles waste vegetable oil from ISU campus dining facilities into biodiesel fuel to power the city of Ames' CyRide buses. While the goal of the organization is to increase sustainability at Iowa State by recycling, the underlying emphasis is to create an experiential learning program to integrate students, faculty, and the community. The club is currently comprised of a diverse group of students in business, engineering, agricultural, and bio-renewable technology fields. This major diversity provides a unique platform for cross-disciplinary learning and sharing while working towards a common goal. Another part of the BioBus mission is to provide an educational experience to young people. We believe that educating our future leaders is important in creating a workable and efficient society.
Our Officers
Nothing in ISU BioBus would be accomplished without the hard work of each of our outstanding student officers. Each one of these magnificent individuals plays an integral part of getting us to where we are. 
Rahul Seshappa: President of Business
Email: rahul@iastate.edu
Year: Senior in Chemical Engineering
Bio: To come
Elmin Rahic: Vice President of Business
Year: Senior in Biological Systems Engineering
Bio: To come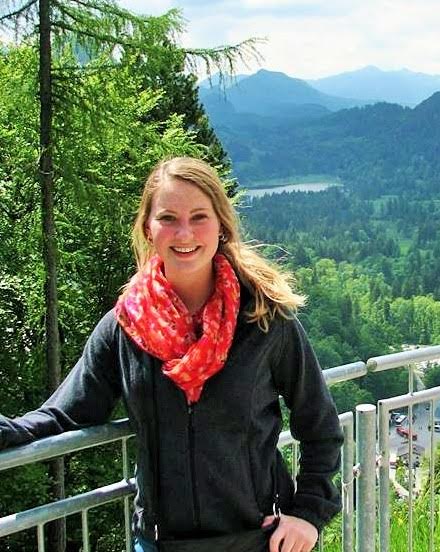 Carly Polson
Postion: President of Engineering
Year: Senior in Biological Systems Engineering and Spanish
Bio: I was born and raised in Des Moines, Iowa and grew up pondering ways in which I could help make the world a better place. ISU BioBus caught my attention during my freshman year and I am so glad I joined because this club has helped me discover and develop my interest in biorenewable fuels. I thoroughly enjoy working with other BioBus members making biodiesel, solving problems, and doing outreach. As president of engineering, I lead and assist our engineering team in the production of biodiesel and improvements to our current process. Some other interests of mine include traveling, knitting, playing clarinet, and going to concerts. After graduating, I aspire to find a career in which I can help transition our current petroleum based economy to a bioeconomy and make the world a more sustainable place for the future.
Bejamin Goedken
Postion: Vice President of Engineering
Year: Senior in Biological Systems Engineering
Bio: My name is Ben and I have lived in Western Iowa for most of my life. BioBus caught my interest because it recycles waste vegetable oil and turns in into clean and useful biodiesel. When I came to Iowa State I was looking for a project just like BioBus. The hands-on experience is very helpful for understanding each step in the biofuel process.Outside of BioBus I enjoy learning about other cultures, music, keeping fish, the occasional video game, and travelling the world. This summer I took an amazing two week trip to Japan. My dream is to one day have travelled to all seven continents.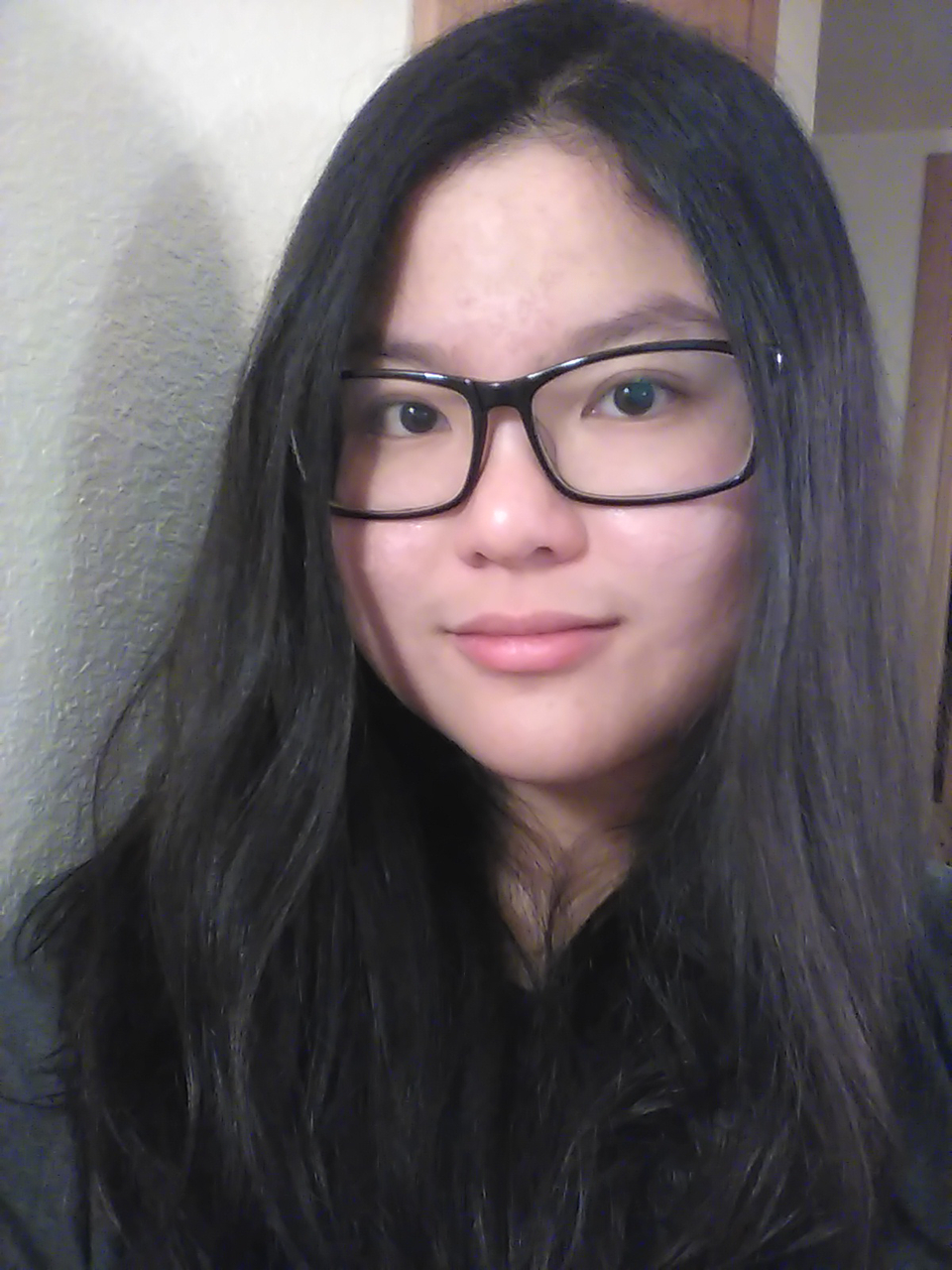 Rachel Khor
Position: Treasurer
Year: Junior in Chemical Engineering
Bio: I'm from Malaysia, and I transferred to ISU in Fall 2016. I decided to join ISU BioBus because I think it will help me to gain more experiences, especially since I'm majoring in Chemical Engineering. As a social chair, I'm in charge of planning social events and updating the notice board and the website. I like to play badminton during free time, though I'm not an expert in it. Besides, I'm a huge fan of K-Pop and Korean dramas.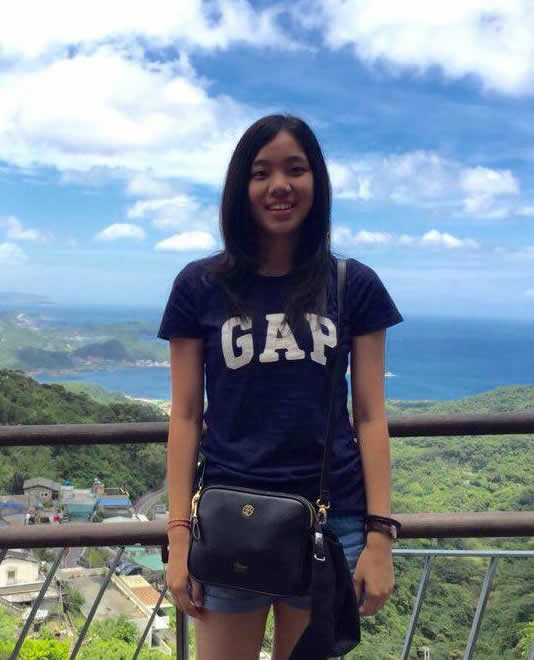 Siew-Yi Lam
Postion: Engineering Risk Management
Year: Junior in Chemical Engineering
Bio:I am a transfer student from Malaysia and I am majoring in Chemical Engineering. I joined ISU BioBus because I enjoy doing sustainable actions like working with others to recycle vegetable oil into biodiesel fuel, which can also work to protect the environment directly. As the risk management chair, I work with EH&S to ensure all the safety protocols are met while working in the lab. My main hobby is watching movies especially Korean dramas.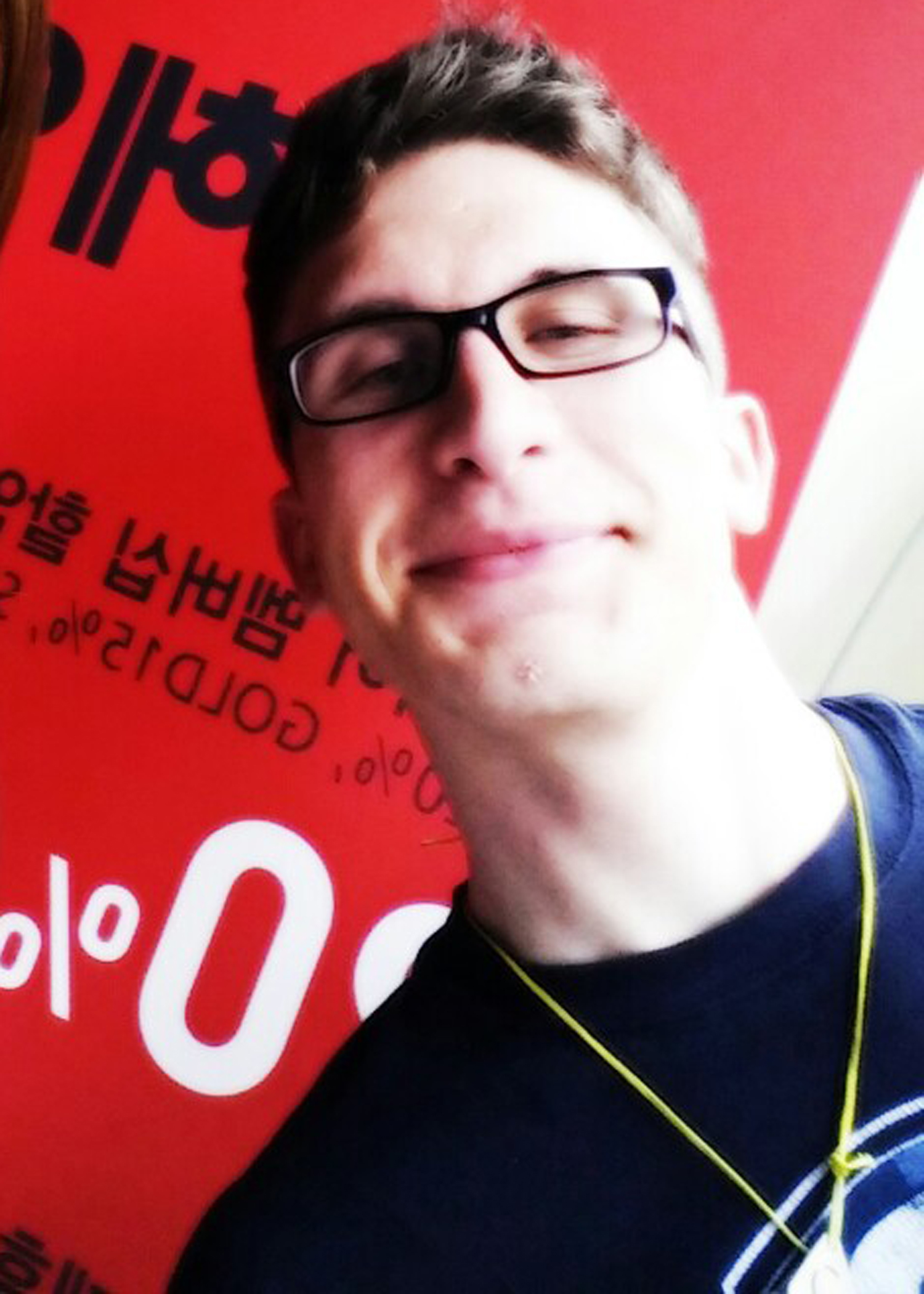 Casey Nelson
Position: Corporate Outreach Coordinator
Year: Graduate Student in Biological Systems Engineering
Bio: As an Iowa native I got interested in renewable fuels, particularly biodiesel, by working at a plant in my hometown. I am also extremely interested in other cultures, particularly those in East Asia. In fact, this summer I studied abroad in China and South Korea. As Corporate Outreach Coordinator I oversee the educational outreach and fundrasing workings of the organization. I also have created this website and keep it up to date. My hobbies include swimming, languages, hip-hop dance, and playing RTS games. My dream is to someday incorporate biorenewable products and technology around the world. A cool fact about me is that I am fluent in the Korean language.
Surya-Tej Akavaram: Social Chair
Year: Senior in Chemical Engineering
Bio: To come
Wesley Graham: Chauffer 1
Year: Senior in Mechanical Engineering
Bio: To come
Thomas Krohn: Chauffer 2
Year: Senior in Chemical Engineering
Bio: To come
Our Advisors
Our fantastic advisors provide us with direction and guidance. They also help us obtain funding through the university and help with official issues. A huge round of thanks goes out to them for their efforts!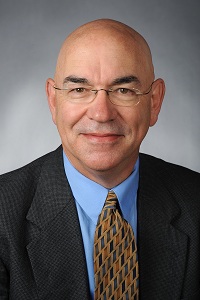 Dr. Thomas Brumm
Position: Advisor
Associate Professor
Mary and Charles Sukup Global Professor in Food Security
Associate Director, Center for Sustainable Rural Livelihoods
Bio: Dr. Brumm's previous research emphasized the economic value of grain quality characteristics. He developed processing models to predict the value of end-products derived from grain and oilseeds. He is expanding his research efforts to include biorenewables. His research goals include (1) predicting the value of products derived from various biorefinery processes, (2) examining biorefinery systems (e.g., from field to fuel), identifying and correcting inefficiencies; and (3) working collaboratively with industry and other faculty to address critical needs in the expanding bioeconomy.

Our Founders
ISU BioBus would not be a part of Iowa State if these incredible individuals had never played a part. We are deeply indebted to these various talented people.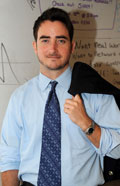 David Correll
Position: I am a co-founder of the ISU BioBus Project.
Assistant Professor of Operations Research - Clark University, MA
PHD, Supply Chain Management and Information Systems - ISU College of Business
Bio: I am originally from Cedar Falls, Iowa, and am working on a PhD in supply chain management from Iowa State University.  I am particularly interested in supply chain management and logistical issues related to alternative and biorenewable fuels.  Before embarking on Masters and PhD degrees related to these topics at Iowa State, I worked on projects related to conventional oil and gas projects in the Former Soviet Union for the U.S. Government and a private consultancy.  In addition to directing BioBus and finishing my dissertation I also taught Introduction to Supply Chain Management at Iowa State.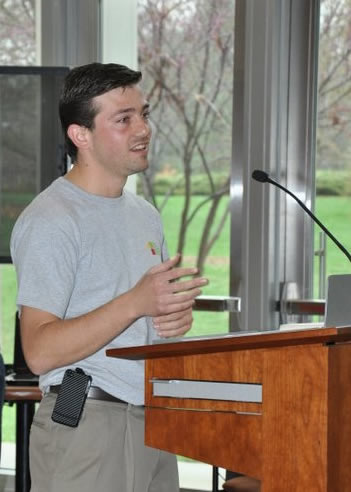 Bernardo del Campo
Position: I am a co-founder of the ISU BioBus project.
President and Founder - ARTi (Advanced Renewable Technology International)
PhD Candidate in Mechanical Engineering, Biorenewable Resources and Technology
Bio: I come from Uruguay and have always been fascinated with the biofuels development at ISU and around the world. I'm a PhD student in Mechanical Engineering working on biorenewable resources and technology. I did my master's degree in Industrial and Agricultural technologies and Biorenewable resources and technology. I'm a founding member of Biobus and have been working on the engineering operation. Lastly, I help design and improve the system while keeping an eye on processing and quality of the biodiesel.